Blockchain. Web3. DeFi.
Security Solutions
Bytesafe® Cybersecurity delivers innovative technology for the Blockchain and DeFi industry to combat today's cyber security threats while preparing for tomorrow's.
Smart Contract Audit
Bytesafe® provides high-quality audits for smart contracts and blockchain-related code. Our industry-leading audit methodology identifies vulnerabilities and provides recommendations on how to fix them.
No Security Vulnerabilities
Helps to reduce the risk of cyber attacks
User Confidence
Helps to minimize the likelihood of fraud and losses
No Bugs
Helps to deliver software with no errors
Project Awareness
Helps to become visible to potential customers. Report will be published on our Github and socia media channels
Get remediation recommendations
Fix critical vulnerabilities
KYC (Know Your Customer) Service
Privacy is a high priority in the crypto market and many project owners do not want to reveal their identity for a variety of reasons. However, trust is a critical success factor for crypto projects. Therefore, a completed KYC process is hugely important for project owners who want to remain anonymous, but still want to prove their legitimacy to potential customers and be successful. Bytesafe® provides a solution to this by offering an approved KYC service. Project owners receive a tamper-proof certificate upon completion and can thus prove the legitimacy of their project and their team to potential customers.
Better reputation
A KYC certificate gives your project credibility
Data confidentiality
Bytesafe uses highest security standards to ensure that all data is protected from unintentional, unlawful or unauthorized access, disclosure or theft.
Maximum reliability
Bytesafe uses state-of-the-art validation algorithms
Tamper-proof
Each KYC certificate contains a unique code with which the certificate can be checked for authenticity.
About us
Bytesafe is a leading cybersecurity company with focus on blockchain security. It was founded by cybersecurity experts with a great passion for Web 3.0 and DeFi. Bytesafe provides a wide range of services for businesses operating in the crypto market.
Executive Team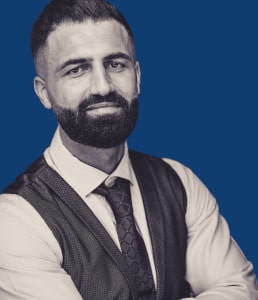 Özkan Perk
Chief Executive Officer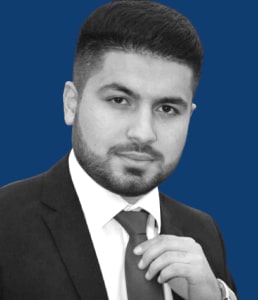 Dilxwaz Acar
Chief Operating Officer